Hospice Volunteers Bring Love & Light Into People's Lives.
Hospice services are provided by a team of professionals and volunteers. We adjust our services to the needs of each patient and their family. Volunteers consistently report that helping the terminally ill through hospice is not about dying, but about living.
The gifts to others from volunteers take on many different shapes. Love, support, caring and good wishes can come in all kinds of packages; some wrapped in beautiful boxes with pretty bows, others are embodied in actions. The toiling of hands, the lending of time and talents are the gifts of the volunteers of Hospice of Washington County.
Our volunteers come from all walks of life, all ages & all different backgrounds.
They bring their unique talents and life experiences to their commitments and are very valuable members if our Hospice of Washington County team.
Our volunteers undergo an intensive training program to help them fulfill their primary role in companionship. They are not medically trained, yet they are invaluable non-the-less.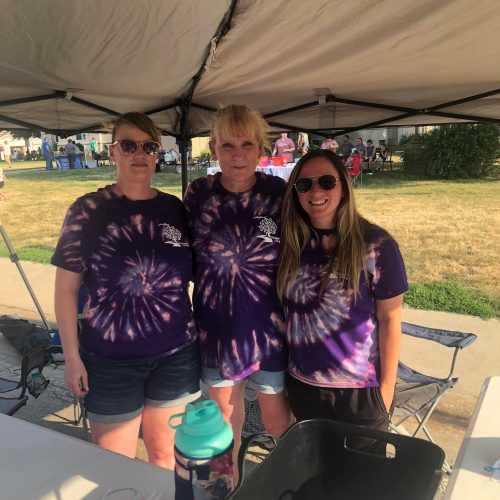 Volunteer services are offered from the patient's admission to the hospice program through their bereavement services.
Volunteer services are individualized for each patient and family's wishes and needs and determine the volunteer and services that are provided.
The importance of volunteers to a hospice program cannot be overstated. Without the volunteer's time, energy, and skills, we could not provide the full scope of services for our hospice families.

Some possible volunteer services include:
Emotional Support for Patient & Family
Spiritual Support for Patient & Family
Caregiver Respite
Pet Care (in some situations)
Occasional Household Chores, Meal Planning & Preparation
Errands, Groceries, Other Shopping
Recreation: crafts, games, read to patient, write letters
Bereavement Support: attend services, support family
Office Support
Fundraising and Events
Mailing Cards and Letters
Assisting in the Office
Become a Hospice Volunteer
*By submitting this form I authorize the persons I have listed as references to release any information about my qualifications and character to Hospice of Washington County, in consideration of my wish to serve as a Hospice volunteer.
If you would like more information about becoming a volunteer, you may call 319.653.7321 or email our Office Administrator at Tiffany@hospicewc.com